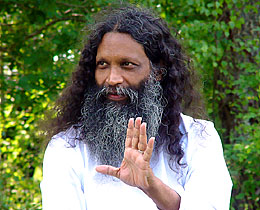 School of Santhi Yoga School welcomes you to its new
Yoga Centre in Vazhuthacaud, Trivandrum

• Inauguration om March 27, 2016
• Yoga classes starts on April 1, 2016
• Daily Yoga classes, for men and women, monday to friday
• Meditation sessions twice weekly with Swami Santhiprasad
• Private sessions 10 hours including introduction, initiation in meditation and follow up, each session is two hours.


Welcome to meet Swami Santhiprasad!
Swami Santhiprasad, spiritual leader and Yoga Master at School of Santhi Yoga School in India are conducting talks, seminars, workshops, Satsangams, Meditations and Yoga Teacher Training programs in India and Europe. Welcome!