Swami Santhiprasad's
Yoga Letters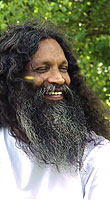 SCHOOL of SANTHI
International

...........................


School of Santhi
Yoga Teacher Training School in India & Europe


...........................


Traditional
Yoga School in India
for spiritual seekers
guided by
Swami Santhiprasad


...........................
You are born free - get rid of
your dreams and enter into the reality!

January 27, 2007


Dear Yoga friends,


Today I would like to talk to you about the following question
asked to me:

Are we bound to feel lack of freedom and suffering? Why is it so?



According to the wisdom of the traditional Yoga teachings from our Great Spiritual Yoga Masters in India I would like to explain how this subject relate to Yoga and the Spiritual Yoga teachings at School of Santhi Yoga School in India.



People in some ways by their own desire for the results or fruits of their actions, invites suffering where as the desire itself comes out in search of happiness. According to the wisdom of the traditional yoga teachings from our great spiritual masters in India I would like to explain how this subject relate to yoga and our spiritual yoga teachings at the school.

There is always emptiness between your thoughts. The pause between thoughts is self-contained. If one stays there, for a little time, there will blossom peace and bliss. Celebration and freedom are the culmination of this story. It is our essential nature to be free and peaceful. While you are in the silence between thoughts you are free from the operation of the mind. When all your fluctuations of the mind cease, you are in freedom!

We continuously attempt to make ourselves happy where as our original nature is happiness itself! By this attempting to be happy, we go far away from our source, which is happiness itself. In this attempt what we are looking will come and what we are not looking, which is linked with what we are looking, will also follow. What we are not looking is pain. Pain and pleasure are the two sides of the same coin. Suffering will be followed by joy. Joy will be followed by pain.

When pain comes, it is terrible and you will forget the joy, which preceded the pain. It is an impossibility to take away a part from the pain-pleasure continuum. We constantly try to cut away a part and take the other part. In this process, you enter into the other side of peace, which is restlessness. It is due to sheer ignorance. The result is disappointment.

Disappointments are innate in attempting the impossible. In this process, you gain pain to a larger extent, as you don't feel the fulfillment of your dreams. However, you are hypnotized by the hallucinating world. Everything that you have done is stored in the mind and you know them with the conscious part of the mind. It is also important to go to the unconscious side. The moment you decide to go to the unconscious, you are inviting a great risk. You can't get into the unconscious with your conscious mind.

Entering into the unconscious is not a tough program as you imagine. By watching the breath, you are entering to the involuntary side which is close to the unconscious part, as breathing is an unconscious activity, an involuntary one. The more you go along with your breathing process, with your awareness, you open up the unconscious area more and more. In this process, you may, go beyond breathe to the very depth of your being. And there, you come in contact with the intelligence that governs you. Intelligence abides in peace that you come in contact with peace! It happens spontaneously. Unfortunately, we are so used to manipulate everything. The result is simple missing of joy. If you are not manipulating, you will see that everything is happening all the time spontaneously.

The moment when the mind enters in the unconscious, there will only be an everlasting surprise! The surprise of loosing the mind! You have lost everything. All your life is for gaining and you become a sheer looser. Loosing all your valuable dreams; loosing all your hopes. Loosing all your aspirations! It is at the risk of your fantasies, imaginations, illusions and dreams that you enter into the unconscious which is unknown to the conscious mind.

It needs a lot of strength. It needs courage. You don´t know what is there in the unconscious. So far, you have not lived your life. All that you were trying is to live your dreams. When you decide to enter into the unconscious, you are planning to go into a black hole. Your head starts to reel out of fear when you think about it. You loose courage and confidence. The entry to the unconscious is to the fearless! The fearless one with vigilance and awareness will enter into freedom and experience it.

You are born free! You are not bound to suffer. Your very nature is happiness. Mind is the barrier. When you get rid of your dreams, you will be confident to enter into the reality, which is lead by intelligence. This intelligence is there underneath the mind. Get rid of all the complexities of the mind; be simple and intelligent and there you are the instrument of the intelligence.




Happiness stay in intelligence
and suffering stays with ignorance.
Be intelligent and enjoy!



Swami Santhiprasad
Swami Santhiprasad, Spiritual Yoga Master & Yoga Guru



I have committed myself


to be available always for all of you and share whatever I have understood during the course of journey of my life, both in the Indian spiritual Yoga traditions and beyond, as a seeker. What we need in this world is few individuals who could commit themselves to explore their own inner world! It is really difficult to find few of them. However, I commit myself to be available always!


Love Swami Santhiprasad
Spiritual leader

•

Yoga Master

•

Yoga Guru
School of Santhi Yoga School, Kerala, South India

............................

............................

............................

............................

............................
............................

............................

............................

SCHOOL OF SANTHI YOGA SCHOOL
School of Santhi Yoga Teacher Training India
•
School of Santhi Yoga Teacher Training Europe
Traditional Yoga Teacher Training Schools in India & Europe for serious spiritual seekers - guided by Swami Santhiprasad
webmaster
l copyright © School of Santhi International 1996-2017 l
photos from www.ronkainen.se
l
sitemap
l
contact